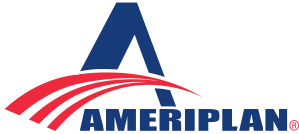 Opportunity. Challenge. Success
AmeriPlan Opportunities
Independent Business Ownership
Residual Income
Freedom To Work From Home
Inexpensive Start Up
Working With An Established Corp
Bonus & Rewards
Compensation Plans
Team & Customer Support
The Ability To Be Your Own Boss
---
Events Calendar

The AmeriPlan Events Calendar helps Benefit Consultants stay up to date with all Team AmeriPlan Meetings (TAM) that are scheduled around the nation in key markets. We also list the AmeriPlan Founder's Forum events, hosted by Founders Dennis and Daniel Bloom. Read more »
---
What AmeriPlan Offers You!
Bonus/Rewards

AmeriPlan knows that each and every one of you have different goals and objectives both in what you expect to put into your AmeriPlan business and in turn, what you will get out of it. With that in mind, we have designed the awards and recognition programs to touch Benefit Consultants at every level. Let's take a look at the current programs in which you might be recognized: Read more »
---
Compensation Plan

AmeriPlan's robust compensation plan for Benefit Consultant (BC) pays a substantial commission on the initial payment (excluding the one-time registration fee) on all members you enroll. You will also earn a competitive residual commission for as long as the business is in good standing. Read more »
---
Get Started

Join AmeriPlan today as a BC (Benefit Consultant) and start your path to financial freedom. Easy low cost start up fee with multiple package options.

It only cost $30 per year to be an Benefit Consultant (BC) with AmeriPlan. Corporate Services - All BC's have a complete corporate staff at their disposal, ready to assist them in promoting and managing their AmeriPlan business. Read more »
---
History

It is very hard to believe that AmeriPlan as we know it began in 1992. In the early 90's, identical twin brothers Dennis and Daniel Bloom saw the need for a value-oriented discount fee-for-service dental program, and founded AmeriPlan Corporation. The business was an outgrowth of the demand for dental care services. Read more »
In The Press

AmeriPlan gains national attention as an innovator in the healthcare industry.There's nothing quite as exciting as being in the news, and AmeriPlan is fortunate to have had its share of the limelight. As a pioneer in developing discounted health care programs, we are often sought after to explain our methodology and its success. AmeriPlan was featured in various business magazines and tv shows such as "Good Morning America" on ABC News, and American Medical Review. We think you'll agree, AmeriPlan Corporation, our company and concept, will continue to be in the news! Read more »
---
AmeriPlan® PROGRAMS ARE NOT INSURANCE!
Most plan benefits are available immediately